Good home jewelry safes have been designed to keep your valuable possessions out of sight and out of mind under lock and key. A well-made sage is the one which provides full proof protection through modern locking mechanism. Here are some additional features that you need to keep on top of your shopping list before you buy a safe.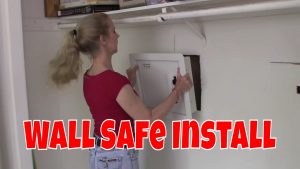 Give Priority to Security
It doesn't need any mention that security is the primary qualification when it comes to home jewelry safe since it's obviously what it has been engineered to do. However, what does the security actually boil down to? It is a combination of several things which includes the lock, the way in which it has been fixed into the wall or the ground, and the hinges which holds the door in place. It is necessary to account for each one of these factors while you browse for the jewelry safes.
Check for Flexible Programming System
The caliber that the safe is equipped with has much to do with the likelihood of being broken into. Electronic has turned out to be standard among safes in the industry because of the entry code system and flexible programing. Some of the codes enable the installation of time delay for limiting the total number of times this can be opened throughout the course of the day and as an additional deterrent against theft. There are two types of high-tech lock systems which come equipped on several home several safes. These are digital and fingerprint locks.
Size is Important
When you look for the jewelry safes that are available for purchase, you might wonder what should be its size. Make sure that you balance the act when you decide on this factor as you want it to be small enough so that it doesn't draw attention and need to have some weight. This way the burglars will not be able to grab it and go.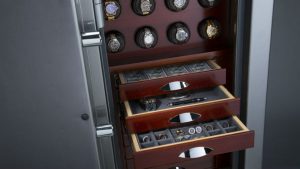 Pay Attention to Shelving
Many safe buyers tend to neglect the interior shelving of the jewelry safes. In case you are planning on keeping delicate things in the safe, it is important to have shelves that will not damage your belongings. One of the best ways to avoid this to buy a safe that has carpeted shelving. If you cannot find a safe with carpeted interior shelving then it might a trick of the trade. You need to buy felt material from either home supply store or craft and it use it for covering the interior shelving.  This way your gems are going to be protected and your budget is also be intact.
You need to keep the above mentioned components in mind when you look for jewelry safes in the market. You need to make an inventory of everything that you would like to put inside the safe. Make sure that you pay attention to the size and the value of the contents. Once you are done with this, you will be able to narrow down the options on the basis of the valuables limit and the space that is available. For more information about Jewelry Wall Safes Read Here!